Safety is always a priority. At Bauer Built, safety is ingrained into all our services, especially when it comes to our professional Wheel Reconditioning services. We focus on the Federal Motor Carrier Safety Administration's safety enforcement program, Compliance, Safety, Accountability (CSA), to deliver key services that reduce vehicle violations and safety issues with your tractor and trailer tires. We start by conducting pre- and post-trip inspections, record vehicle defects, and repair them before operation.
It's essential to know when it's time to recondition your wheels. The proper maintenance of your wheels reduces the chance of failure from a rusty bolt or cracked wheel.
Refinish your commercial wheel if there is:
Any rust, rubber, or debris at or in the bead seat
More than 3mm of powder, paint, or debris around the bolt area
More than 20% rust present on the wheel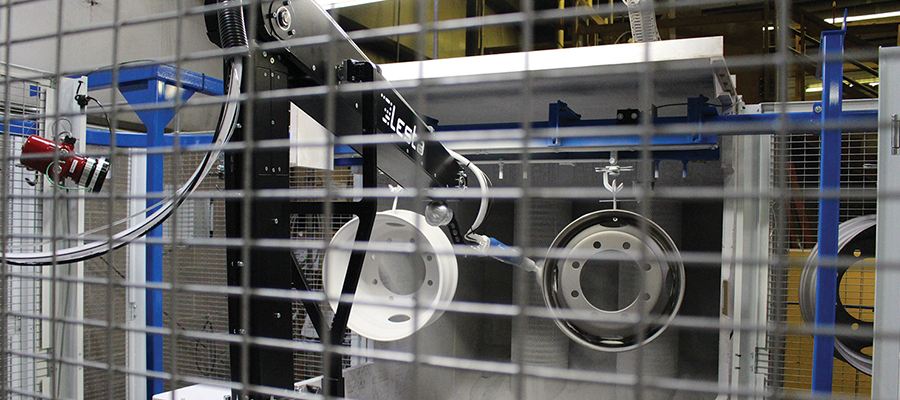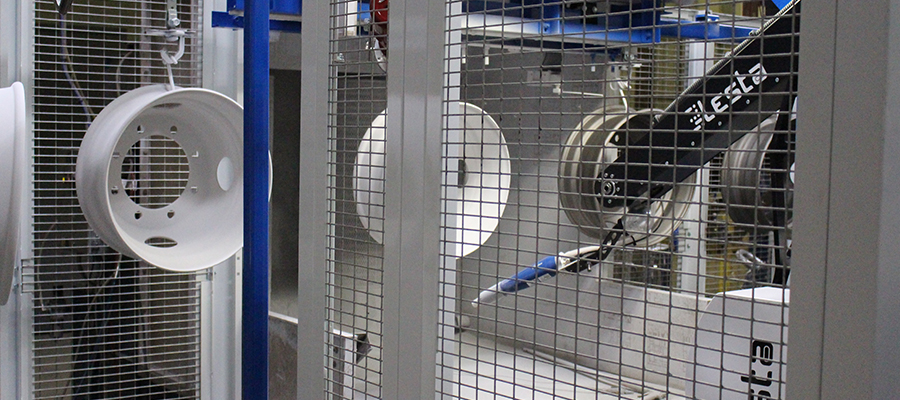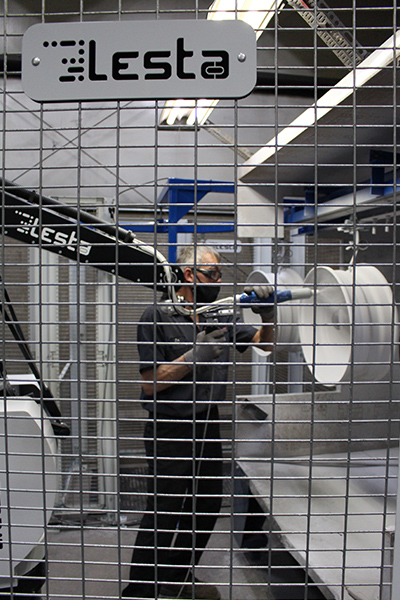 Wheel Refinishing Process
Bauer Built is committed to helping fleets and owner/operators care for their wheels with our in-depth wheel refinishing process.
We've installed a new Lesta robotic powder application paint station at our Durand, WI, wheel refinishing plant. Once the unit has completed the self-learning mode, it delivers a precise powder application throughout the entire painted areas every time.
With robotic application you receive:
Accurately applied powder to true 3 mil thickness.
Improved quality and appearance of the wheel.
Proper air retention from an evenly coated bead surface.
Improved safety by reducing wheel off risk due to a consistent application on the mounting surface.
Every customer receives:
Wheels are cleaned and inspected.
Wheels get blasted with hot steel bearings to remove all paint, grease, and oil.
We conduct further inspections before priming and painting.
Finally, the wheels are cured in an oven for 15 minutes for a glossy finish. 
Each customer is guaranteed to get their original wheels back and ready for whatever happens on the road.
Read more about the wheel reconditioning process.
Wheel Reconditioning Guarantee
Our wheel refinishing and conditioning process will deliver:
Inspection and diagnostics: We'll identify the underlying condition in your wheels like hairline fractures, rusted steel wheels, or bolts and lug nuts that won't thread properly.
Proper finish coats and sealers: Bauer Built's 10-step process reconditions wheels with an even curing in the oven for better rust resistance and efficient future refinishing.
Air retention and reduced bead damage: Air pressure maintained at the proper PSI minimizes the chance of a tire blowout on the road.
Improved tire mounting/dismounting: Cleaned and properly prepared wheels will get you back on the road quicker and will keep you in-service longer.
Bauer Built wants you to get the most from your tires and strives to increase their longevity. Call one of our locations for a price quote today.