All data should be verified by a tire professional, the vehicle placard (typically located on an inside door panel), and the vehicle owner's manual. To be sure you get the right tire size for your vehicle, we invite you to talk with one of our tire professionals, who can be contacted at info@bauerbuilt.com.
Tire images generally represent tires in the displayed tire line, but tires within the line may vary (such as in tread design, sidewall lettering, and other characteristics). Please verify actual tire characteristics with the tire manufacturer or your tire retailer.
Please note, Bauer Built does not guarantee stock of all tires within the tire selector. If you have specific questions, please contact your nearest Bauer Built location.
Can't find what you are looking? Click here to fill out our general request a quote form.
TIRES FOR SALE: COMMERCIAL & SEMI TRUCK TIRES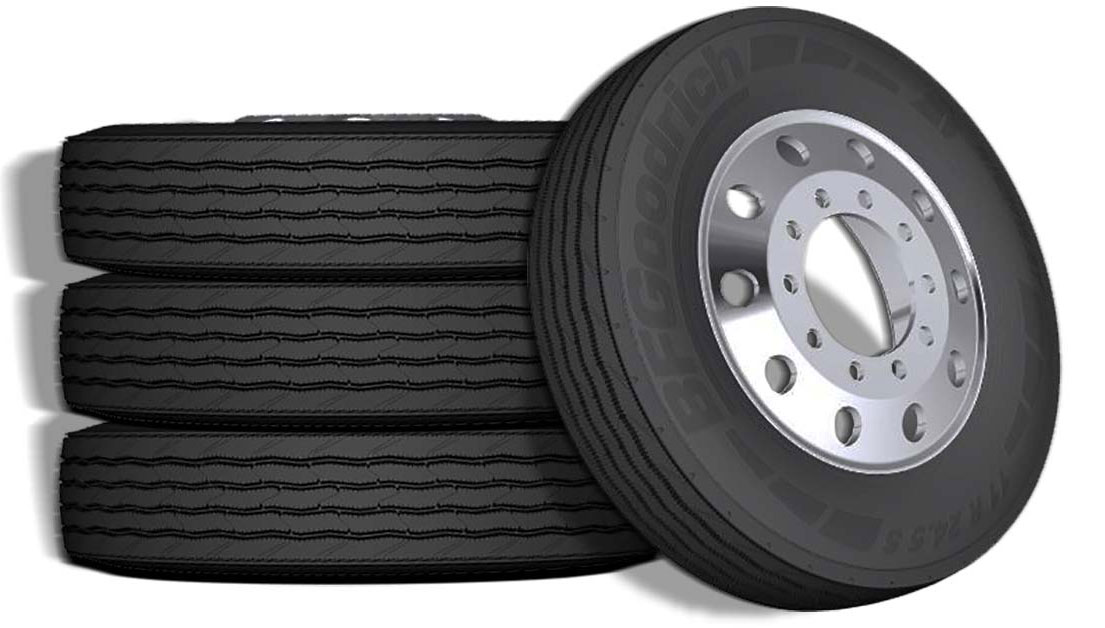 At Bauer Built Tire & Service, we provide commercial tires at more than 30 locations across the Midwest. Use our commercial tire guide below to learn more about our drive, steer, trailer, and all position tires. Compare the functions and features to choose the right tire for your fleet.
STEER TIRES
Steer tires help control the path of your vehicle and are the most important tires on your rig. Specialty tread patterns are designed for best handling of the front (steer) axle and are also designed to displace water from the tread channels during your travels. Steer tires often deliver superior handling and improve driver comfort.
DRIVE TIRES
Specifically designed to deliver torque and traction for the drive axle, drive tires are your truck's workhorse. Various drive lug-type or siped tread patterns help maximize the tire's traction levels on different surfaces.
TRAILER TIRES
Free-rolling, trailer axle tires need to withstand varied lateral and braking forces for each load carried. Sidewalls are reinforced to help protect the casing from damage caused during tire curbing.
ALL POSITION TIRES
Designed for use on any axle, all position tires are usually installed on load-carrying or free rolling axles. Take weather conditions and terrain into consideration when applying them to drive axles.